Custom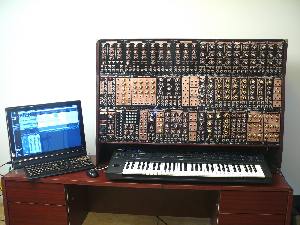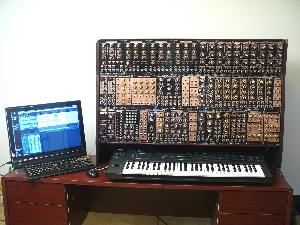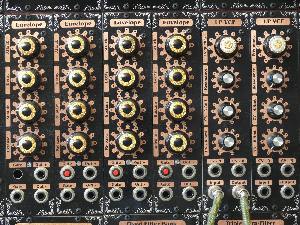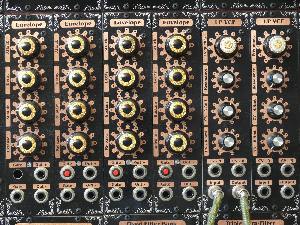 SteamSynth – Personal project of SSL's owner Doug Slocum, this large modular synth was inpired by the SteamPunk art movement and his love of old technologies. It's also the inspiration for this web-site's name.
The panels use black printed circuit board material, allowing real copper foil lettering. Standard knobs are decorated with buttons from a fabric store. Patch cords were hand made with cloth covered wire to complete the illusion.
The electronics behind the scenes are a combination of SSL custom designs, and those from YuSynth (Yves Usson), MFOS (Music From Outer Space), PAiA Electronics, Ken "Cat Girl" Stone, Marc Bareille – Papareil Synth Labs.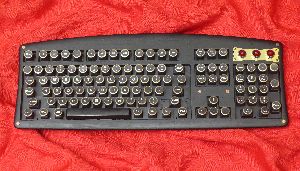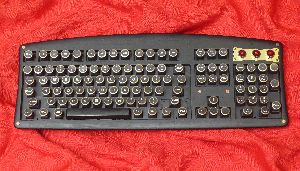 The PC keyboard was hacked with fabric store buttons and a brass plate that accentuates the retro-style jeweled lense function lights. The basic design was borrowed from a clever artist on the Internet.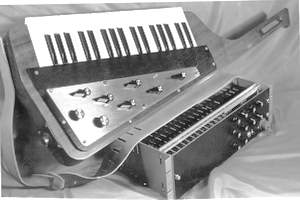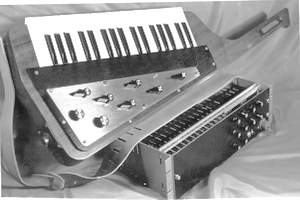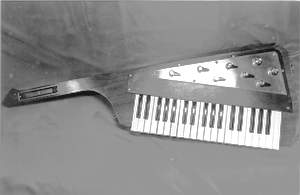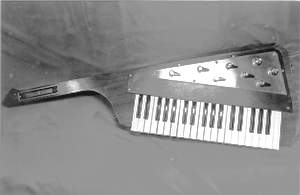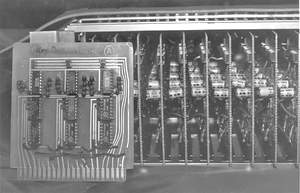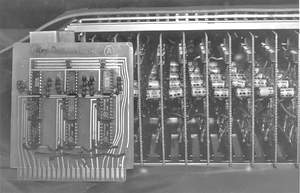 Probably the most ambitious project taken on by SSL in the late 1970's was the fully custom "Orphius" synthesizer. This machine featured:
fully polyphonic design
remote "wearable" 3 octave keyboard
pitch bend ribbon control
multiplexed keyboard and control signals
two independently tunable ranks
independently adjustable envelopes for eack rank
4-pole Moog style lowpass filter with ADSR envelope
switchable chorusing effects
rack mounted voice and control unit
Built for a musician in Staten Island NY, unfortunately its current location, owner and disposition is unknown.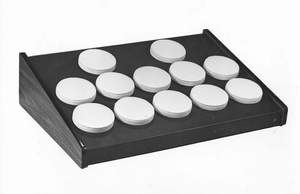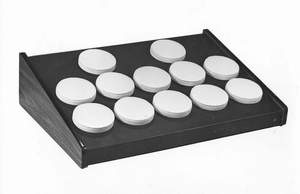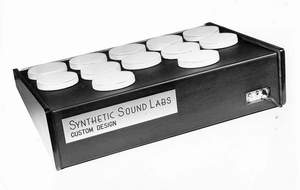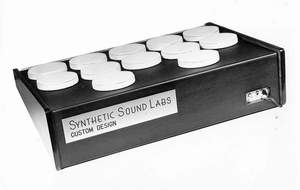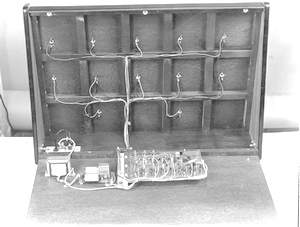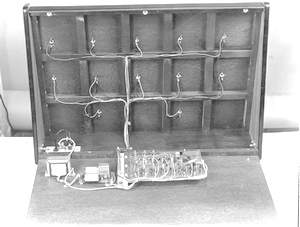 This custom drum performance synth was built for Jazz-fusion violinist Michael Urbaniak.